Carpet Repairs In Auckland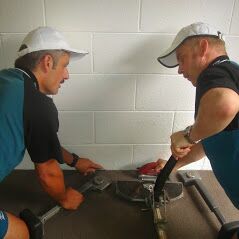 We have been providing Carpet Repairs in Auckland for over 35 years in the carpet industry. Indeed, we are recognised as one of the best providers of various carpet repairer services. Above all, we are remembered for the highest quality work possible. Aside from that, no one has a competitive quoting and reliable service from start to finish than us at Auckland Steam n Dry.
On the other hand, replacing a carpet is a costly affair. But here is the good news! Our carpet repairs in Auckland service is open most of the time.
Carpet Repair Services
Carpet Stretching

Carpet Re-stretching
Furniture and Plant Pot Indentation
Fireplace Carpet Repair
Carpet Stain Removal
Carpet Water Damage
Ripped Carpet
Ripped Joins and Pulled Threads
Pilling and Fuzzing
Damage From Pets
Repair Carpet Burns
Cigarette Burn Repair
Iron Burns on Carpet
Generally, home is the most beautiful place where one experience all type of emotions that a heart can hold. And the surroundings, as well as the interior, make the dream of a home come true. Indeed, clean and tidy homes are fascinating. That is why most homeowners are cautious in keeping each corner trim neat.
Furthermore, Steam n Dry Carpet Repairs Auckland use carpet re-stretching to tighten wrinkled, buckled or loose carpet. In such ways, it prolongs a carpet's life by removing wrinkles caused by moving furniture, improper installation, or heavy foot traffic. In addition, carpet stretching also eliminates the danger of tripping.
Steam n Dry Auckland Carpet Repair services
1. new carpet laying
2. second-hand carpets laying
3. carpet re-stretching
4. carpet power stretching
5. carpet disposal
They can repair your carpets, such as rips, stains, burns and pet damage.
Carpets can easily create a much-improved look for your home. Carpet cleaning and repair services are the best solutions to make your carpet look new and fresh.
Maintaining carpets may seem like a tedious task but with professional help. Besides, only the experts in carpet services can provide the best equipment. Indeed, you will find fewer reasons to be dissatisfied with the carpet you own.
Undoubtedly, we are the people you can entrust to the most demanding tasks of carpet maintenance. Whether you have a new or secondhand carpet, we guarantee it will look good once returned to you. Indeed, with Steam n Dry Carpet Repairs Auckland's expertise in handling the task, we know how to do it best. Aside from that, we worked with high carpet cleaning industry standards, CRI 204/205 Carpet Maintenance and Cleaning Standards and IICRC S100 – Standard for Professional Cleaning of Textile Floor Coverings. In other words, everything will be easy to accomplish.
Reviews
For more information about Steam n Dry Carpet Repairs Auckland, please call us and see our Repairs and laying Reviews.
Experienced, researched, and written By Graeme Stephens. Updated 29/04/2023