Mould Removal Auckland Service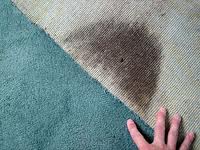 Since 1987, Steam n Dry Mould Removal Auckland has specialised in remediation across South Auckland, North Shore, East, and West Auckland. Indeed, our mould elimination process focuses on identifying the cause of the problem and finding a permanent solution for our valued customers.
Effects On Human Health
Generally, microscopic mould spores exist almost everywhere, making them impossible to remove from places. Some restoration businesses advertise "mould removal" and even guarantee to remove all mould, which is a fallacy. Therefore, consider the following facts about moulds:
They are present almost everywhere, indoors and outdoors.
Their spores are microscopic and float along in the air. Next, they may enter your home through windows and doors or even hitch a ride indoors on your clothing or pet.
After that, their spores thrive on moisture and can quickly grow into colonies when exposed to water.
Before mould remediation begins, any water or moisture sources must be. Otherwise, the mould may return.
Hence mould often produces a strong, musty odour that can lead to potential health problems.
Even higher-than-normal indoor humidity can support mould growth. In this case, keep indoor humidity below 45%.
Mould Remediation In Auckland
On the other hand, mould has become a big problem for homeowners, landlords, and property managers. Common areas include walls, floors, ceilings, bathrooms, kitchens, laundry rooms, garages, and attics under a leaking roof.
Undoubtedly, Steam n Dry Mould Removal Auckland offers a professional service with years of experience to ensure you get the best results. Indeed, we also provide a free no-obligation inspection report with a detailed analysis, the cause of the issue, and an accurate quote for mould elimination.
Mould Growth
Neglected floods, water damage, or high moisture levels can lead to dangerous mould growth. Mould exposure can harm your health and severely damage your property's structure.
With highly trained staff and over 35 years of experience, we pride ourselves on our mould elimination ability to protect and minimise your mould remediation problems quickly and economically. Our team comprises certified technicians who have reduced environmental exposure for hundreds of mould-damaged properties. They have restored them to their original condition.
Mould Removal Service In Auckland
We are committed to offering 100% mould-free living within two years of mould cleaning. Our technicians are highly trained and licensed to work on mould removal in Auckland.
Steam n Dry Mould Removal Auckland technicians will first determine the problem's root causes. The experts will then disinfect the mould growth and treat it with an antimicrobial coating to prevent further development.
Why Choose Steam n Dry Mould Removal Auckland Services?
Lowest Price Mould Removal-Personal Services
Fast Response – Calls Back within 30 mins
Free Visual Mould Inspection and Estimate
Infrared Moisture Detection
Negative Air Containment and Decontamination
Safe, Certified, Mould Remediation Process
Mould and Mildew Odour Removal
Antimicrobial Sealer to limit Mold & Mildew
Guaranteed to Pass Mould Testing
Complete Restoration and Home Damage Repair
Personal Customer Care – 35 Years of Experience
Expert Quality Work – Minimised Costs
Certified Technicians (IICRC and ASD)
We understand that moulds can significantly disrupt a home or a workplace environment. Thus, our remediation projects are designed with a guaranteed work deadline ahead of time. It is to complete every aspect that goes into successful mould removal efficiently. Our Steam n Dry Mould Removal Auckland service continues after completing the job needed.
"We have the Best Prices for Mould Remediation in Auckland. We will match or beat any competitor's price for the same or equal mould abatement service!"
For fast, dependable mould clean-up, mould inspections, mould remediation and mould damage repair services. Steam n Dry Mould Removal Auckland services have been Auckland's Trusted Mold Removal Company since 1987.
Mould Removal In Your Home
Moulds are simple microorganisms found indoors and outdoors. The public has become aware that exposure to such can have health impacts and symptoms like allergic reactions. Thus, concern about indoor mould exposure is increasing.
Although reactions to moulds are common, people believe we react differently to their type and exposure time. When excessive moisture accumulates in buildings, mould growth becomes very common, particularly if the moisture problem remains undiscovered or unaddressed, sometimes for short periods.
Steam n Dry Auckland can help you. We hold our customer relations in high regard and are open 24/7 to answer any questions or concerns.
Moulds can produce allergens that activate asthma attacks in people allergic to moulds.
Mould Health Hazards
Exposure to damp and mouldy environments may cause various health effects or none at all. Some people are sensitive to moulds. For these people, moulds can cause nasal stuffiness, throat irritation, coughing or wheezing, eye irritation, or, in some cases, skin irritation.
People with mould allergies may have more severe reactions. Immunocompromised people and people with chronic lung illnesses may get serious lung infections, such as obstructive lung disease. These people should avoid areas likely to have moulds, such as compost piles, cut grass, and wooden regions.
Common Mould Misconceptions
Sensational news stories and misleading advertising can easily understand why many people are misinformed about indoor moulds. Learn the facts about mould and the mould remediation process:
If not handled, mould can be an eyesore and a human health hazard. It can cause allergic reactions, produce toxins, and make humans sick.
Moulds can also bring about fungal infections. Consequently, when you have recognised a severe mould issue in your home or workplace, you should start planning to eradicate them. While you can effortlessly do this by calling an exterminator, you can save money by killing the moulds yourself.
Therefore, if you search for information on mould elimination, you will find the information shown here fascinating. Steam n Dry Carpet Cleaning Auckland stain removal service in South Auckland, North Shore, East, and West Auckland.
Mould Removal And Carpet Cleaning Auckland 5-star Reviews
Mould Spores In Auckland
Subsequently, only a few documented severe health problems from indoor exposure to fungal spores. And yet the most common symptoms reported from indoor exposure are a runny nose, eye irritation, cough, congestion, aggravation of asthma, headache and fatigue. Indeed, immune-compromised individuals should consider not entering the structure and gaining a medical doctor's advice. If anyone entering the facility becomes sick or feels ill, they should leave the fabric and not return it.
However, health problems associated with high airborne mould spores include allergic reactions, asthma episodes, eye irritations, nose and throat, infections, sinus congestion, and other respiratory problems. When inhaled, mould spores may germinate, attaching to cells along the respiratory tract and causing further problems in those with weak immune systems.
Is that carpet nail polish stain still lingering? For more advanced carpet cleaning that requires more in-depth, professional care, consider Steam n Dry Carpet Cleaning Auckland stain removal service. Remember to check our discount on cheap carpet cleaning.
Remember always to do a spot removal test on a portion of carpet or upholstery that is usually not visible. These are the suggested treatments only. The Steam n Dry Carpet Cleaning Auckland stain removal service can't be held accountable for any damage sustained using the procedures in this spot removal guide.
Last Update 29/04/2023 Experienced, researched, and written by Graeme Stephens.