Smoke Odour Removal In Auckland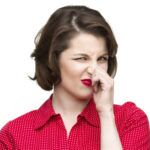 Smoke and odour damage can be painful to remove from property and structures. Steam n Dry Carpet Cleaning Auckland smoke odour removal services is a certified, full-service restoration company that will completely refurbish your property. It is done through full smoke and odour removal in West Auckland, North Shore, East, and South Auckland.
Removing smoke odour after a fire in a home is a difficult task. The remediation process must include specialised equipment and techniques that only a professional disaster restoration company can provide. Thus, Steam n Dry Carpet Cleaning Auckland's smoke and odour removal service advises homeowners to refrain from tackling this task themselves. Check out the steps involved in smoke damage restoration below.
Smoke Odour Removal Process
Smoke odours brought on by fire are particularly challenging to remove. It can affect your carpet and other parts of your house differently. Depending on the source of the fire and the type of smoke it makes. A few particular types of smoke odours are listed below:
Dry Smoke – Rapid burning at high temperatures.
Fuel Oil Soot – Furnace puff backs result in fuel oil soot.
Protein – Practically invisible, discolours paints and varnishes—intense stinky odour.
Wet Smoke – Smoke webs are usually more challenging to clean.
Other Types – Tear gas, fingerprint powder, and fire extinguisher residue are different.
In general, it is best to contact a smoke damage professional. There are products available on the market known as Ozone generators. It may help in lowering the smoke odour from your carpet. These products may help reduce the smell.
Tobacco Smoke Odour Removal
After years of smoking in a home, walls and contents become bad and foul odours, and professional cigarette smoke removal is often necessary. Learn more about cleaning homes affected by tobacco residue and odours below.
What Is Tobacco Smoke?
Cigarette smoke residue is a yellowish-brown, gluey substance that sticks to every surface in a home, making it difficult and time-consuming to remove.
When cigarettes, pipes, or cigars burn, the environmental tobacco smoke (ETS) that results, also known as "secondhand smoke", is a complex mixture of over 6,500 compounds, more than 35 of which are associated with cancer, according to the Environmental Protection Agency (EPA). Exposure to ETS, "passive smoking", affects both smokers and non-smokers.
How Does Tobacco Smoke Affect Your Home?
Smoking affects the people exposed to smoke, but it also produces odorous substances that stick to every surface of the area where smoking occurs. The yellowish-brown material is eliminated through smoking bonds to walls, furniture, and plastics and can permanently change their appearance. Cigarette smoke also penetrates more odour-absorbing objects, such as carpets, upholstery, bedding, clothes, etc.
Additionally, the HVAC system of a building carries smoke odour and chemicals throughout the structure. The affected surfaces will become unpleasant, and the odours may disturb many people. Long-term smoking in enclosed areas is similar to that of a fire. However, tobacco smoke chemicals are much more challenging to eliminate than fire.
Tobacco residue is tough to remove and requires professional equipment and services. But, if you want to DIY, here are a few cigarette smoke odour removal tips.
DIY Cigarette Smoke Odour Removal From Homes
Long-term Cigarette Odour Removal Solutions
To eliminate cigarette smoke odour, you must thoroughly clean the tobacco smoke residue from every surface and corner of the home:
First, open all windows and doors to let in as much fresh air as possible.
Clean or replace the air, furnace, and AC filters.
Clean walls and ceilings using products with ammonia and glycol — two ingredients that neutralise foul odours. Let the walls dry and check if the smell persists.
If you can still smell cigarette odour after cleaning, repaint the walls and ceilings with latex paint. Use a sealant designed to lock in odours before painting.
Then, Clean everything in the home: floors, windows, carpets, furniture, upholstery, draperies, blinds and other household surfaces. Hire a professional cleaning company if the tobacco smoke is too difficult to remove.
Short-Term Cigarette Odour Removal Solutions
If you want inexpensive short-term solutions, try these tips:
Use an air purifier in your home.
Sprinkle baking soda on the carpets, leave it overnight to absorb bad smells, and vacuum it the next day.
Place saucers of white vinegar around the house and leave them overnight to neutralise the smell.
Get indoor plants that can absorb up to 87% of indoor pollutants.
Place small bowls of coffee throughout the home.
Use scented or non-scented candles.
Leave orange peels around the home.
Place pineapple slices around the room with all doors and windows closed for 24 hours.
Completely removing cigarette smoke odour from home is time-consuming and complicated. Call a professional smoke remediation specialist, Steam n Dry Carpet Cleaning Auckland, to remove the scent if the situation is complex.
Remove Smoke Odours
As tobacco residue is present throughout the affected area, removing it is often very difficult. There is no magic formula that whisks away residues and smells.
Masking the odour with air fresheners only works temporarily and can pose health risks. Moreover, cleaning up a tobacco smell with a fresh coat of paint requires cleaning first to eliminate the odour effectively. Within weeks or months, the smoke residue will begin leaking through the colour and spread offensive odours through the room, just like before.
Cleaning and sealing all structural surfaces is the only effective way to remove tobacco residue and the smell. Restoration specialists start tobacco smoke removal by cleaning all surfaces. The cleanup always includes deodorising agents to help eliminate the tiny particles of tobacco smoke.
Once the technicians finish cleaning the visible surfaces, specialised equipment is often necessary to remove the very last of the odours that are not accessible, such as inside walls or joints. Ozone generator equipment effectively destroys the smelly particles that penetrate the hard-to-reach areas.
The next step consists of sealing the surfaces with a sealant. A product designed to fill smoke residues is required. These can lock in the very last of the stains and odours. Finally, the surfaces will be ready to paint, refinish or apply new coverings.
Cigarette Odour Removal Service
To remove tobacco smoke odours in your home effectively and in the shortest time possible, hire a professional restoration company like Steam n Dry Carpet Cleaning Auckland smoke and odour removal services in South Auckland, North Shore, East, West Auckland, and Hibiscus Coast. We provide complete smoke and sanitation, professional deodourisation, and duct cleaning services.
Often these odours penetrate the existing structure and property, causing lasting damage and making their removal nearly impossible. Even though some products on the market claim to remove odours and smoke scents, these products often only mask the smell, never wholly removing the damage from the structure.
What about the delicate items? The soft things in a home, such as upholstery, bedding, draperies, and clothes, absorb odours very well and are often easily damaged. Because of this, they are tough to restore and may require specialists successfully. In many cases, the decision is to replace these materials and items. However, we will take every measure possible to remove all harmful odours at Steam n Dry Carpet Cleaning Auckland's smoke and odour removal services.
Smoke Mitigation
Indeed, our Steam n Dry Carpet Cleaning Auckland smoke mitigation service begins by washing the walls of your structure with a chemical sponge or wet wash technique. The Steam n Dry Carpet Cleaning Auckland method penetrates your design's heart–thoroughly cleaning for complete smoke removal. Yet your structure is deodorised through air scrubbers, carpet cleaning, and air duct cleaning. Odours will not stand a chance against our meticulous methods.
Types Of Smoke Odour
Generally, smoke results from incomplete combustion and consists of persistent particles (soot), oils, and gases. Also, the pungent smoke odour comes from volatile molecules that materials release when burning.
Smoke odour can result from burning protein (meat), natural materials (wood, cotton, etc.), synthetic materials (e.g., plastic, nylon), and more. The restoration process requires technical knowledge and complex procedures with many burning substances.
Removing The Source Of the Problem
Furthermore, the first and most crucial step in removing smoke is removing the odour source (s). Thus, eliminating burnt items, such as cabinets, furniture, drywall, and non-salvageable contents. And the items can be either discarded or restored, depending on their condition.
Smoke Soot Cleaning The Contents
Mostly technicians clean the salvageable items with appropriate products. And they pressure wash, scrub, and disinfect exterior surfaces like walls, windows, and decks. Interior walls and hard surfaces can be cleaned with mild soap and rinsed thoroughly. Professionals like Steam n Dry Carpet Cleaning Auckland smoke and odour removal service will also clean inside cabinets, drawers, and closets and wash household items. Carpets, furniture, and upholstery cleaning are often off-site. Check out how to clean fabrics after a home fire.
Cleaning The Air Ducts
Subsequently, smoke, soot, and odours from a fire will penetrate the duct system and any dust or other particles inside of that system. Thus, cleaning the ducts early in the smoke-smell removal process is essential to prevent the HVAC system from re-contaminating. Of course, only professionals should clean the ductwork, involving specialised equipment and procedures.
Indeed, our technicians will carefully and comprehensively clean any personal property within the odour or smoke damage site. Even so, all draperies, furniture, and electronics in the space are cleaned to remove any locked-in odour or smoke before Steam n Dry Carpet Cleaning Auckland smoke and odour removal services in Auckland return all property to its' original position and placement. Nevertheless, your property and structure are essential; we will work diligently to restore your space to its' former glory using the most cost-effective, safest, thorough, and quickest methods possible.
Indeed, Steam n Dry Carpet Cleaning Auckland's smoke and odour removal service offers 24-hour emergency service to handle any emergency. Of course, we have been providing quality service to satisfied customers in Auckland for over 35 years, and it would be our privilege to offer you a quote on your smoke removal project. Instead of wasting your time trying to mask the harmful odours in your property, put your trust in Steam n Dry Specialists to provide you with "premier full-service restoration".
DIY Smoke Removal Guide
Things Needed to Remove Smoke Smell:
A big box of baking soda (dependent upon the size of the room)
Dried lavender (optional)
Vacuum Cleaners
Smoke Removal DIY Tips
This technique is generally safe for each carpet type to remove the smoke smell.
Dust the entire carpet with baking soda.
Mix the lavender with the baking soda if you want the room to have a pleasurable scent.
Allow sitting overnight (or no less than 5 hours).
Vacuum carpets.
Do it again if necessary.
Call a professional carpet cleaner if the above technique does not eliminate the odour.
You might need to replace the carpet if everything else fails.
Burnt Food Smoke Removal
Things Needed:
A few bowls of distilled white vinegar
The big box of baking soda (dependent upon the size of the room)
Dried lavender (optional)
Vacuum Cleaners
Vanilla extract (optional)
Observe steps 1-5 previously mentioned for cigarette/cigar/pipe smoke.
Place several bowls of distilled white vinegar throughout the room. It will absorb odours remaining in the air. Leave for 3-5 days.
If you don't particularly care for the smell of vinegar, place a few drops of vanilla extract.
Last Updated 08/05/2023 Experienced, researched, and written by Graeme Stephens.