How To Remove Carpet Odour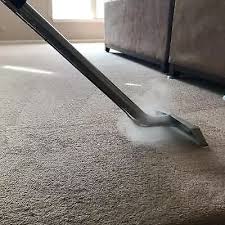 Carpets are like giant sinkhole filter; it tends to capture odours and hold onto them for a long time. Indeed, carpet odour can worsen, and the effort and time will depend mainly on the type and intensity of the smell. If the odour is strong, anticipate using several applications and repeating those that work. Persistence is essential.
Surface Carpet Odour Removal
It's important to note that two different types of carpet odour can occur on your carpet. The first is what is called a surface odour. Thus, it happens when something has been spilt or dropped on the mat. That causes the spill (like an accident from a pet or dropped food).
The first step in removing surface odours is to grab some handy-dandy baking soda. This multipurpose powder is excellent for alleviating your home of bad smells. Sprinkle baking soda onto the area with foul odours, and use a broom to work it down into your carpet's fibres. People hesitate to use a lot of baking soda, but the more you put it down, the better it will eliminate the odour. Indeed, you should also put a top layer above the area and leave it there for at least a day (two is better).
Repeat the vinegar process if the odour persists after it dries until the smell is gone.
Whenever possible, adding fresh air always aids you in expediting the process. Even so, here are various applications, all of which will combat odours. After that, consider each one until the odour is removed or minimised. Then, once you find one that is efficient for your particular odour type, repeatedly perform the applications until the smell is gone.
DIY Methods For Removing Odours From Carpet
Baking soda is famous for removing odours. It's simple to use and successful in removing odours from carpeting.
Dust the area liberally with baking soda. For odours that exceed the surface, brush the area gently with a broom to work the baking soda down into the fibres.
Dust an extra layer of baking soda atop the carpet. Thin layers of baking soda are going to fail to work as efficiently. Try not to be afraid to use enough to eliminate the odour.
Allow the baking soda to set no less than overnight on the affected area. Indeed, two days is more desirable.
After 1-2 days, sweep the top layer of baking soda into the dustpan using a stiff broom.
Vacuum the remainder of the baking soda from the carpet using a strong vacuum. Never vacuum the top layer first because this can damage the vacuum.
Smell the area to check out if there is progress. If there is, re-apply another layer of baking soda and perform the procedure. Baking soda doesn't damage the carpeting. Hence, you can repeat the process as frequently as necessary.
Vinegar Helps To Remove Carpet Odour
If the carpet odours remain, apply vinegar to the carpet. It is sprayed on the surface or blotted using a soft cloth. If the smell is from a liquid absorbed by the rug, it will be essential to apply enough vinegar to reach the odour source (take into account that it may have soaked into the padding, too) but prevent saturating the carpet.
Let the vinegar sit on the carpet for a quarter-hour. The acid in the vinegar can work through the odour-causing bacteria within the carpet.
Blot using a clean cloth to remove.
Wash it out by spraying and blotting the area with clean water.
Press using a clean cloth to soak up any remaining water.
Allow airing dry totally.
Perform again if required until the stain is gone.
Deodourise Carpets And Pet Odours With Hydrogen Peroxide
Hydrogen peroxide – applied to odour-filled areas. Check out a small site first to guarantee there is no damage to the colour of the carpet.
If the rug is small enough for the automatic washer, it may be most comfortable and quickest to wash it as usual. Adding a cup of vinegar to the wash cycle will give you other odour-fighting power. 2% is Suitable to avoid lightning in the carpet colour.
Usually, most grocery stores rent Steam cleaners which can clean the carpets deeper than blotting. There are also odour-fighting cleaning solutions added to the water for additional cleaning.
Cleaning And Deodorising Carpets With Vodka
A cheap vodka variety is an excellent option for cleaning carpets and removing foul odours. Vodka kills bacteria and is a natural stain remover.
Vodka is great for pet urine and other stubborn smells. Do spot cleaning the stain and spray a bit of vodka on top. Allow it to act for 10 to 15 minutes, and use paper towels to absorb excess moisture. Indeed, you can sprinkle a bit of baking soda on top to drink the remaining water.
Not only for making mean martinis, but vodka can also help clean nicely.
Deep Carpet Odour Extraction
Conversely, you may run into a smell from liquids, and it will be tougher to get out. When it comes to these odours, you'll need to mix vinegar with some water carpet cleaning solution, such as isopropyl alcohol or carpet shampoo. And then you'll then need to either purchase or rent a carpet steamer. Pour the mixture into the liquid chamber of the carpet steamer and use as directed. If you aren't comfortable using a steam cleaner, find a friend with experience with a steam cleaning machine or call a professional cleaner who will have their cleaning machine.
If you find that the liquid damage has led to odour and mould problems, it is wise to investigate if you even think there might be a chance there is mould under your carpet. Call a professional cleaning service to help you find out if there is, in fact, mould, and they will help you remove the carpet and treat the affected area if there is, in fact, mould.
Finding The Right Odour Removal
There is a myriad of reasons carpets begin to smell. Fortunately, many home cleaning products can prevent your rug from needing professional help. You have to stay on top of cleaning it.
Remove any stains in the area if a specific spot is beginning to smell. Likely nasty bacteria are hiding out in the remaining carpet stain. Once you have the colour out, treat the site with baking soda. You want to create a thin layer of baking soda over the paint area, so pour a bit out and spread it evenly. Once the baking soda is on, let it sit for 2-12 hours, depending on how foul the odour is. After letting the baking soda sit reasonably, pull out your vacuum and suck up any excess baking soda.
Call Steam n Dry Carpet Cleaning Auckland odour removal service in South Auckland, North Shore, East, West Auckland and Hibiscus Coast. Indeed, we are IICRC certified as Odour Control and Decontamination Technicians.
Auckland 5-star Reviews
Is that carpet odour still lingering? For more advanced carpet cleaning that requires more in-depth, professional care, consider Steam n Dry Carpet Cleaning Auckland's odour removal service. Remember to check our discount, cheap carpet cleaning.
Remember always to do a spot removal test on a portion of rug or upholstery that is usually not visible. These suggested treatments only, and Steam n Dry Carpet Cleaning Auckland stain removal service can't be held accountable for any damage sustained using the procedures in this spot removal guide.
Updated 28/04/2023. Experienced, researched, and written by Graeme Stephens.